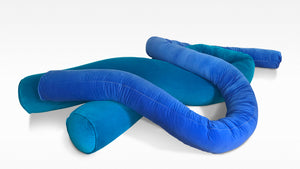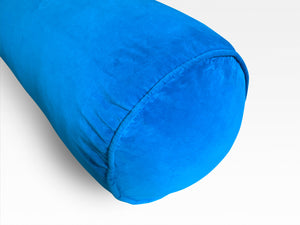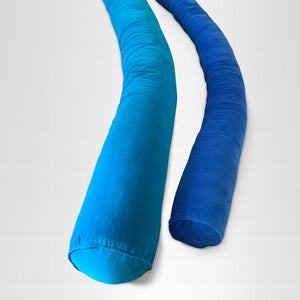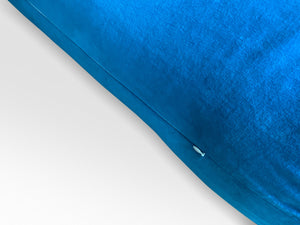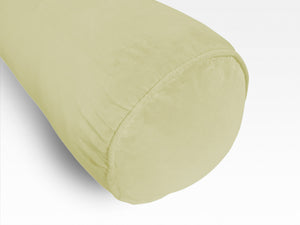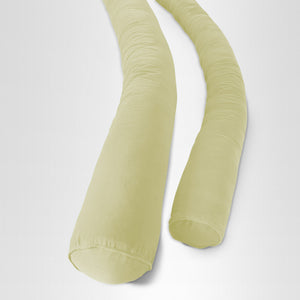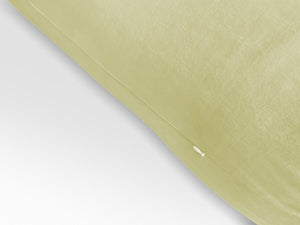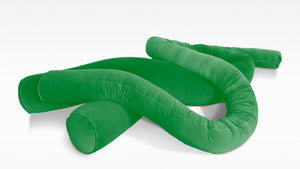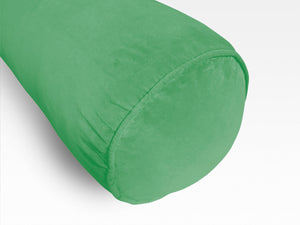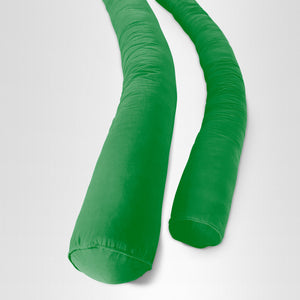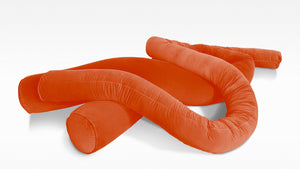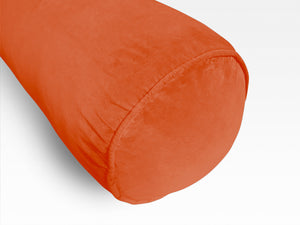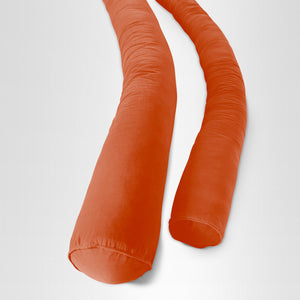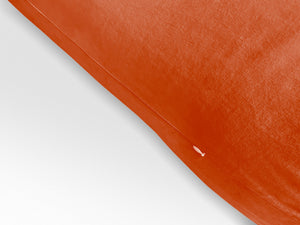 Molly Findlay
Mrs. Noodle Pillow
A long sigh. The tyranny of the day to day, vanquished! Struggle, resist!, disarm, reframe, be free. Silliness is king.
Made from Belgian cotton velvet and sustainably-harvested kapok fiber filling.
A note on Kapok: We learned about this magical tree in the Amazon primary rainforest, while Everard was doing an extended project there. Kapok fiber is very silky—softer than cotton but firmer than down, and completely sustainable. The pods simply fall from the tree to the ground, where they are harvested. The Kapok tree itself is sacred, regarded as the Spirit Tree of the Amazon. Its extensive root system serves as a communication tool for indigenous; one tap travels for miles. Kapok is also naturally antimicrobial and as a bonus—super buoyant.
Each Mrs. Noodle Pillow is hand-made in the USA at a Peruvian, family-owned and operated organic mattress workshop.
Available in a variety of colors. COM available upon request.
Large and small sizes pictured together.
Large: L 20' (6.1M) D 14" (35.5CM)
Small: L 20' (6.1M) D 10" (25.4CM)